Eat well
In order to "eat well", the team at the Auberge offers five different possibilities: gastronomic menus, which offer varied, seasonal menus, at the Restaurant de l'Auberge de la Ferme; traditional Ardennes cuisine at the Taverne de la Fermette; sweet treats at the P'tite Auberge; picnics and snacks at the agricultural museum and banquets in the Salle du Petit Bois.
There is something to suit all tastes and all pockets. There is always something for everyone.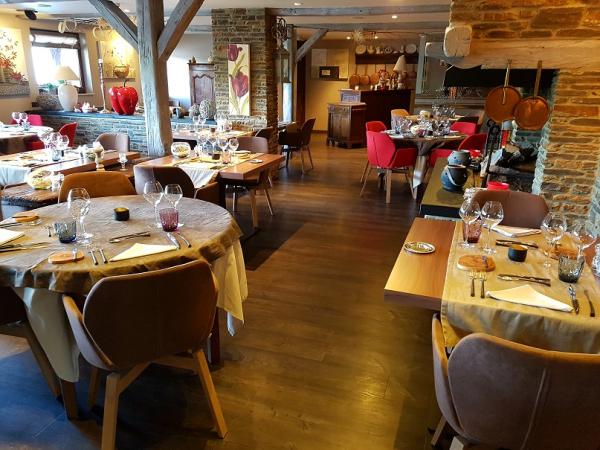 The Restaurant de l'Auberge de Rochehaut – for your breakfast and evening meal
The table is set for fine dining ! In the restaurant, situated behind the old family farmhouse that is now the Auberge, you can enjoy the culinary skills of "chef" Michel Boreux and his team. Every dish is served with care by the friendly staff headed by his wife Patricia.
Learn more
The Taverne de la Fermette – for lunch
The "Taverne de la Fermette" was opened in a building renovated in 2000. With its huge terrace and numerous tables, it is a specialist in "brasserie de terroir" catering. Compared with the Auberge, the dining rooms and catering are simpler but the food is no less delicious. This is the perfect spot for a lighter meal, even though, as the regulars know, there is always plenty to enjoy!
Examples of our 4-course menu :
Upignac foie gras cooked at the Auberge de Rochehaut, with its mango confit

Cream of seafood soup
A slice of suckling pig grilled on its skin in a fresh herb crust, sweet and sour sauce, potato du jour, choice of vegetables

The appropriate dessert
Ballotine of salmon trout stuffed with a sea bass mousse and crayfish tails, garnished with seasonal asparagus

Doria cream soup

Grilled rack of lamb, a thyme and ginger sauce, potato du jour, choice of vegetables

The appropriate dessert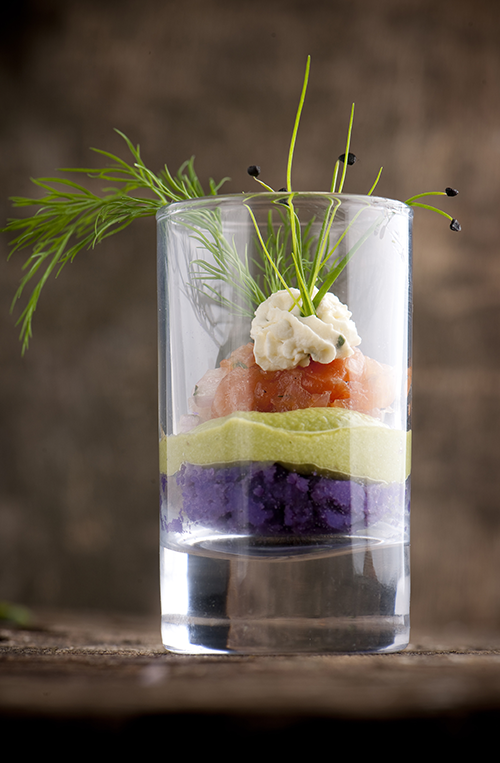 Examples of our gastronomic menu :
Le carpaccio de noix de Saint Jacques mariné à l'huile d' olive et au jus de rhubarbe, mousse d' avocat.
Les filets de sole farcis et roulés à la mousse de crabe, quelques coques tiédies et des légumes sautés, beurre blanc.
Le filet de bar de ligne cuit sur sa peau et dressé sur un tartare froid et cru de truite saumonée déstructuré, senteurs printanières, jus nantua serré.
Le sorbet pêche sur un espuma de myrtilles.
Le tronçon de lotte farci de homard et cuit à basse température, plates de Florenville sautées au beurre, petit jardin dans l'assiette.
Le plateau de fromages frais, affinés et créés par Jacquy Cange.
Un dessert autour de la cerise, petit pain perdu tiède sur une quenelle de glace aux fruits rouges.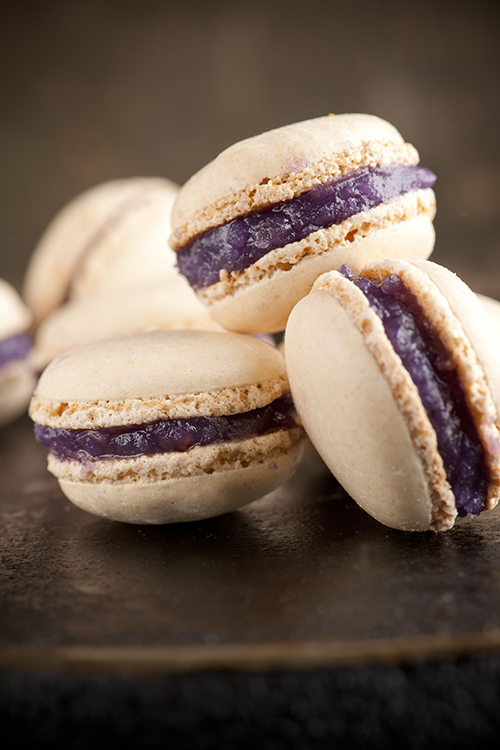 buffet :
Our buffet is made up of river trout bellevue, Chabotais trout rillettes, prawn salad, smoked fish platter, Mulard duck platter (foie gras, smoked breast, duck rillettes, stuffed neck), Limousin beef loin, grilled farmhouse piglet chops, smoked haunch of wild boar, game paté, salad, crudités, noodles and potatoes, assortment of cheeses, and assortment of home-made desserts.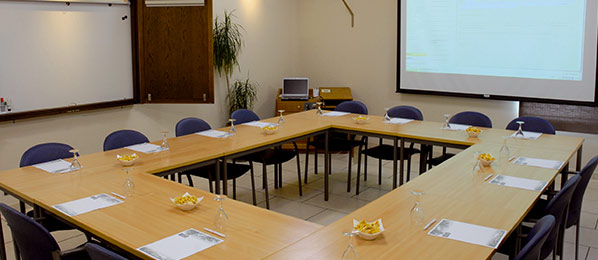 book book
The Auberge de Rochehaut offers organised programmes, from 1 to 3 days, with endless possibilities and countless choices !
Price List 2019