Green Meeting -for your successful conferences in Rochehaut
A team at the service of your teams. Eager for action or to improve your staff's team spirit? With "Auberge de Rochehaut" and X-CAPE, everything is in place to bring you the best possible moments of adventure, discovery and challenge.
With 30 years of experience in the hotel industry, the team at "Auberge de Rochehaut", managed by Michel Boreux and his wife Patricia, has joined forces with X-CAPE, which offers "outdoor activities" organised by a team of professionals specialising in "Adventure and Nature" pursuits. It's a brilliant way to get away from it all for a day or half-day during a busy conference.
From your welcome to your stay in a 4-star hotel and adventure sport activities, from a meal in the gourmet restaurant to wine-tasting in the cellars of the Auberge, these two companies arrange everything for a successful, rewarding stay.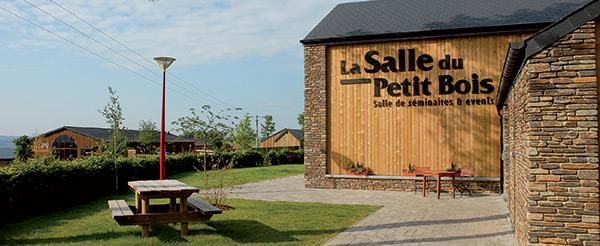 1
Stay for one or more days in a "Real Ardennes" village near the Semois valley, in an ideal setting to concentrate and relax - in other words, so you can "work well"!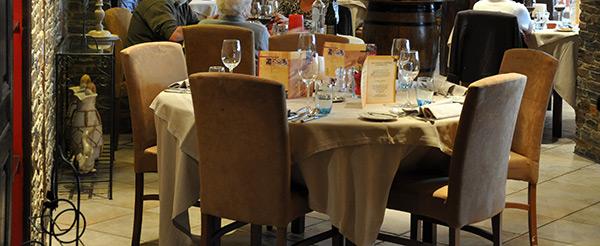 2
2 restaurants serving "inspired" cuisine: one based on local flavours and the other an Ardennes-style brasserie, so you can "eat well".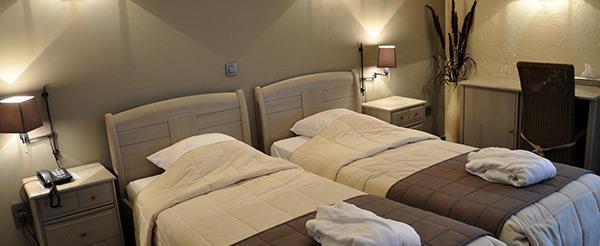 3
80 three- and four-star rooms (most equipped with a private jacuzzi), so you can "sleep well". The rooms are spread over four buildings built in typical Ardennes style and adapted to meet our clients' needs.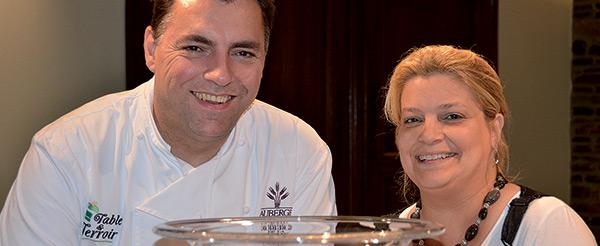 4
Be welcomed by the family team whose flexibility and experience come from 30 years' hospitality experience in Rochehaut-sur-Semois.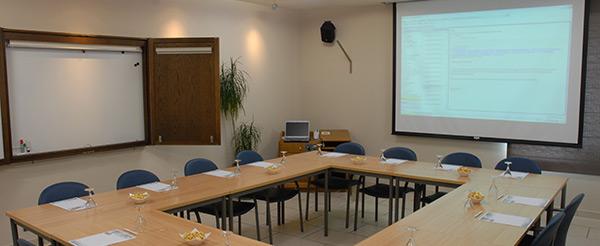 5
4 comfortable, bright and fully equipped state-of-the-art conference rooms accommodating 10 to 120 people.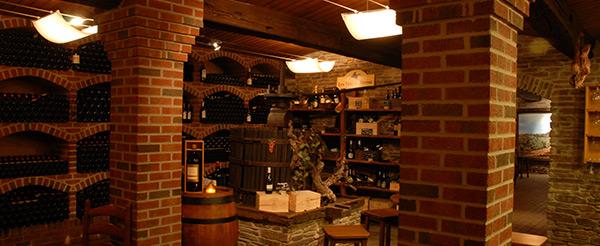 6
1 excellent wine cellar that can accommodate up to 100 people, specially converted for enjoying an aperitif or discovering a variety of wines as part of a guided wine-tasting.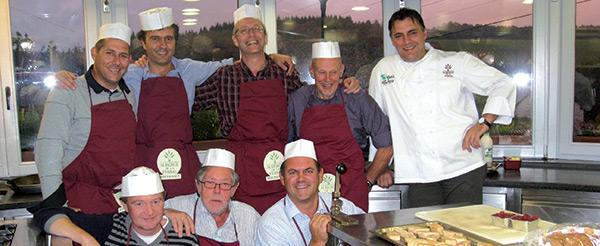 7
2 professional kitchens enabling up to 30 people to take part in team cooking.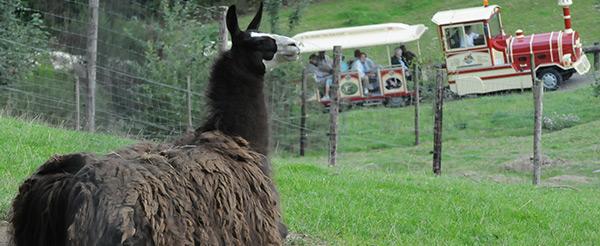 8
1 wildlife park "Entre Ferme et Forêt" and 1 agricultural museum, where remarkable displays trace the development of farm work in the Ardennes.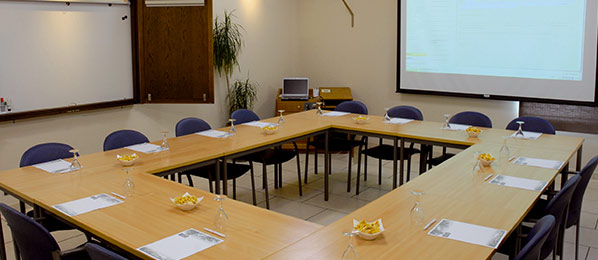 book book
The Auberge de Rochehaut offers organised programmes, from 1 to 3 days, with endless possibilities and countless choices !
Price List 2019