Programme and prices 2019
Auberge de la Ferme suggests the following popular programmes, but these can be tailored to meet your requirements.
For stays of 1 day / 1 night, 2 days / 2 nights and 3 days / 3 nights, participants usually check in between 5pm and 6pm. For stays of 2 days / 1 night and 3 days / 2 nights, check-in often takes place between 8am and 10am, followed by coffee and croissants.
Depending on arrival time, participants can take up the following programme, which can serve as a basis throughout the conference.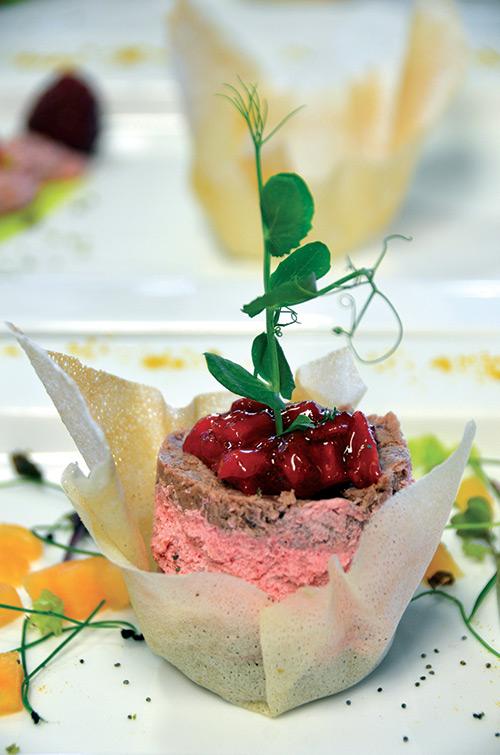 Standard package – accommodation in twin or double room, meals and meetings :
The prices shown are the basic price per person, including VAT, for 2014-2015. These can be tailored according to your choice.
| | |
| --- | --- |
| 1day/ 1night | 160 € |
| 2days/ 1night | 240 € |
| 2days/ 2nights | 320 € |
| 3days/ 2nights | 400 € |
Single room supplement : 30€ per day

example of residential conference at Rochehaut :2 days/1 night, at a cost per delegate of 240 € (including vat)
day one
| | |
| --- | --- |
| 08h00 | Welcome with coffee and pastries (day of arrival). Hot and cold breakfast buffet on the following days. |
| 08h30 | Conference with coffee break in the Vieille Ecole conference room or a choice of activities from the range offered by the Auberge de la Ferme. |
| 12h30 | 2-course lunch (with water and wine included) in the Taverne de la Fermette. |
| 14h00 | Meeting with coffee break in the Vieille Ecole conference room or a choice of activities from the range offered by the Auberge de la Ferme. |
| 17h00 | End of meeting and free time or activities. |
| 19h00 | Aperitif in the cellars of the Auberge with hot and cold appetisers, tasting of our signature home-produced ham (complimentary!) or wine tasting with commentary by our sommelier. |
| 20h00 | 4-course dinner (water and wine included) or ( +supp) gourmet 7-course meal (water and wine included). |
| Nuit | Overnight accomodation |
day two
| | |
| --- | --- |
| 07h30 | Hot and cold breakfast buffet. |
| 08h30 | Meeting with coffee break in the Vieille Ecole. |
| 12h30 | 2-course lunch in the Taverne de la Fermette (wine and water included). |
| 14h00 | Meeting with coffee break in the Vieille Ecole. |
| 17h00 | End of conference and departure of delegates. |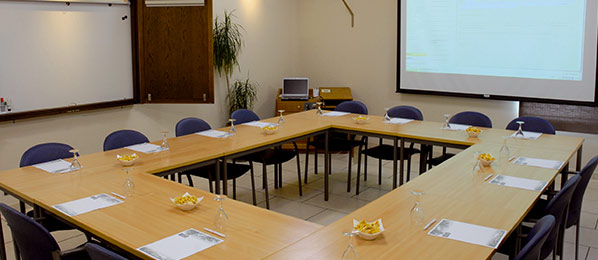 Booking requests
choice of supplementary activities, price/person:
appetizer with hot and cold appetizers

Included

Wine-tasting in the cellar, with guide

from 25 €

Gourmet 7-course meal

supp. 55 €

Visit to the agricultural museum with audio guide (1.5 hrs)

9 €

Visit to the wildlife park, in mini tourist train (1hr)

10 €

Combined wildlife park and museum

17 €

Guided cycle ride (±1.5 hrs)

20 €

Kayaking
down the Semois afterwards (±1.5 hrs)

25 €

Guided forest walk (±1.5 hrs)

10 €

Team cooking (±1.5 hrs)

30 €

Night-time walk by torch light and tasting of 'peket' liqueur in the deer park (±1hr)

25 €

Teambooster Mobil, Black Out or treasure hunt activities organised in the woods of Rochehaut by X CAPE (±3.5 hrs)

40 €

"Between Farm and Forest" team-building challenge in the wildlife park at Rochehaut (variety of mini-games: golf, archery, orienteering, two-man cross-cut sawing competition etc.)

35 €

Rafting downstream on the river Semois and orienteering walk; orienteering walk to the river Semois. Raft building and navigating the river (2 hrs)

30 €